NUDURA Integrated Building Technologies Insulated Concrete Form Product line offers construction professionals an ideal balance of quality, speed, flexibility, cost, and ease of use. NUDURA offers many unique advantages over the competition.  These advantages will safe you money.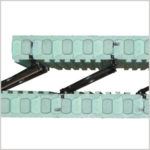 DURAFOLD Technology™ - Patented hinged web technology allows the entire NUDURA form line up to fold and ship flat, allowing for 40% more product on a truck compared to other Insulated Concrete Form products. Once on-site, simply unfold and stack.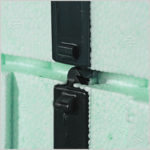 DURALOK Technology™ - Securely locks forms into place with a triple tooth interlock eliminating the need to wire or glue forms, resulting in reduced labor costs during installation. Once the forms are stacked together a continuous full height-fastening strip ensures wall heights are always accurate, compared to other forms without full height-fastening which can cause wall height shrinkage once concrete is placed. DURALOK makes NUDURA the strongest in the industry.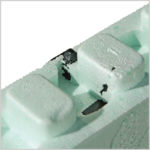 4-WAY REVERSIBLE System - Patented foam interlock allows the form to be 4 way reversible, eliminating left and right corners, which helps speed up the building process and reduces product waste on-site.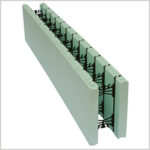 DURAMAX Technology™ - Largest standard form on the market measuring 96" x 18". Our 96" form creates 60% fewer joints in the wall compared to other wall systems and allows installers the ability to place 12 sq.ft. of wall area with one block.
When you buy products from Tri-State ICF you will receive the following services at no additional charge to you:
Plan conversion to ICF if required

Delivery to your job site

Bracing

On-site service